Here are a few Black-owned restaurants to support on Juneteenth in the Miami Metropolitan Area.
800° Woodfired Kitchen
800° Woodfired Kitchen brings a unique and innovative approach to the art of cooking with fire, offering guests top-quality, gourmet dishes. Co-owned by three-time NBA champions Dwyane Wade and Udonis Haslem, and founded by Chef Anthony Carron, the artfully crafted menu features craveable and irresistibly delicious pizza, meats, salads, bowls, wings and sides. Starting with the purest ingredients, scratch dough, fresh produce and artisan-quality meats and cheeses, 800° creates a diverse menu of woodfired offerings that have a unique, subtle, smoky taste.
800° Woodfired Kitchen and its legacy concept 800° Pizzeria operate locations in Aventura, Fla.; Chicago, IL; Cleveland, OH; Los Angeles, CA; New York, NY; Tokyo, Japan; Dubai, UAE; and Doha, Qatar.
800°'s Miami outpost is located at 2956 NE 199th Street, Aventura, FL 33180, the restaurant is open seven days a week for lunch and dinner. Sunday through Thursday from noon to 9 p.m. and Friday and Saturday from noon to 10 p.m.
La Traila Barbecue
La Traila Barbecue, Miami's genuine Texas-style craft barbecue, founded by Miami native/Buffalo Bills Wide Receiver Isaiah McKenzie and Austin native and pitmaster Mel Rodriguez, planted their roots in Miami Lakes in May 2021 after a year of being on the road popping up across Miami.
Smoked to perfection, guests travel from around the country for Miami's best slow smoked prime brisket, pulled pork and sausage. In addition to platters and meat by the half pound, signature drool-worthy items include the Brisket Sundae with a mac and cheese base then layered with baked beans and cream corn then topped with smoked brisket, cotija cheese, crema and house sauce; La Barbecue Stack with sliced brisket, pulled pork, smoked sausage, topped with our house-made sauce, pickles and onions; a variety of burgers, fried chicken sandwiches, and sides.
As a nod to Mel's Mexican heritage, additional feature items graze the menu: Brisket Queso Empanadas, Brisket Quesadillas and Brisket Elote which is made of mexican street corn, topped with brisket, cotija cheese, mexican crema and housemade sauce. Wash it all down with $5 bottled beer or Isaiah's Frozen Lil' Dirty Margaritas for $8.
La Traila Barbecue is located at 8030 NW 154th Street in Miami Lakes, Florida.
The Katherine
Launched in December 2021, The Katherine is Chef Timon Balloo's latest culinary concept. Best known for his vibrant, global-inspired dishes, Chef Timon Balloo added to his flavor-forward lineup of restaurants marking the third in Balloo's expanding restaurant portfolio, where he is literally and figuratively the patriarch to a group of growing familial-concepted brands. The Katherine is an intimate 1,350-square-feet corner restaurant that Balloo and his family have modestly refreshed to reflect the new energy of the space and a statement of change, while respecting the history of the area and community. The menu is easy to navigate with straight forward selections, honoring chef's sentiment that a good meal is a gateway to creating memories.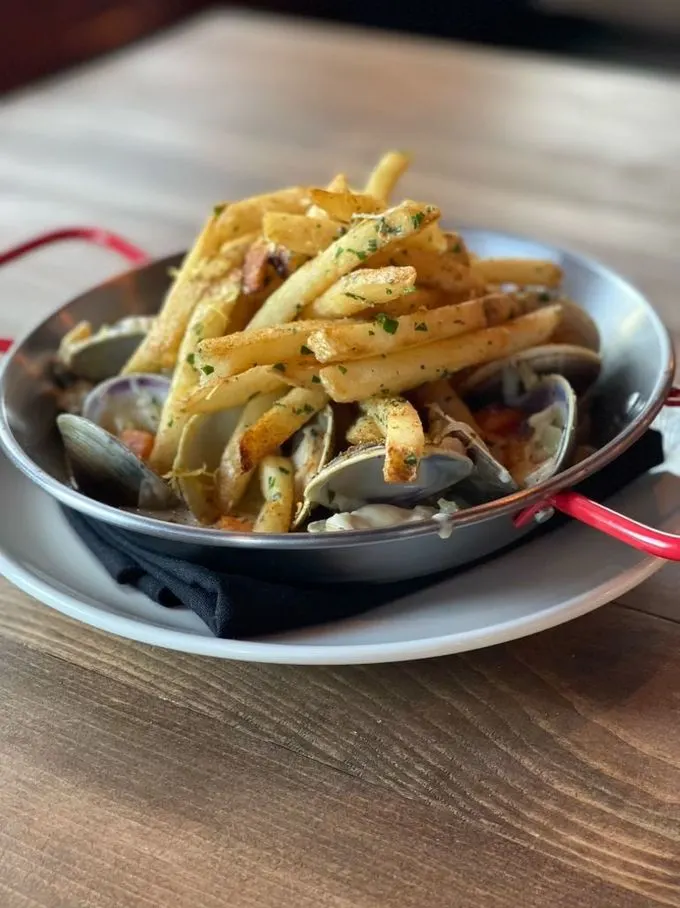 There is a common thread-focus given to seafood and vegetables. The beverage program highlights local beers and a natural wine selection that includes skin contact bottles from Europe, the U.S. and South America, as well as sparkling, white and red options from both Old and New World vineyards. The Katherine's dining room is decorated in lush, natural materials; has touches of emerald green and gold; and hanging plants in terracotta planters.
The Katherine is located at 723 E. Broward Boulevard in Fort Lauderdale.