Pura Vida extensive catering menu features everything from sandwich platters to family-style salads, bowl bundles, bakery platters, and wellness shot and juice assortments, to name a few.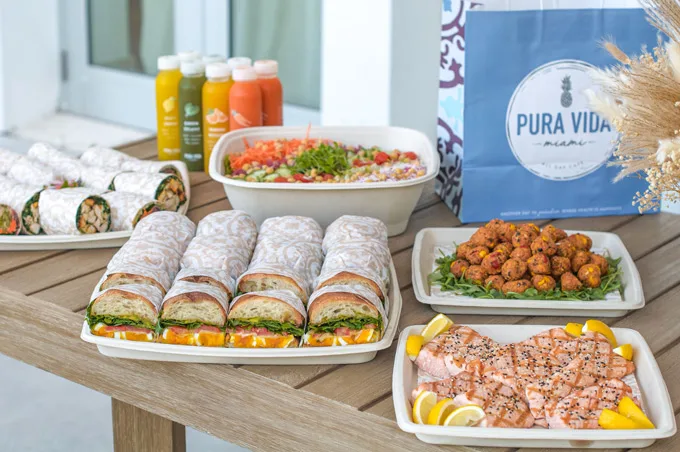 Some highlights include the Perfect Egg Sandwich Platter ($110); Breakfast Protein ($75) platter featuring pasture-raised whole eggs, smoked salmon, and sliced tomato; Fruit Salad ($50); an Assorted Wraps ($120) platter with a variety of wraps available in several proteins including Pesto Tuna, Sobe Salmon, and Kale Chicken Caesar; a Tuna Sprout Sandwich ($120) platter featuring toasted ciabatta, tuna salad made with fresh baked tuna, olive oil, chopped veggies, homemade mustard aioli, arugula, sliced tomato, sprouts, served with vegan gluten-free green tahini; an Empanada Assortment ($95) platter with either chicken, beef or spinach & cheese; and much more.
Catering orders must be placed 24 hours in advance and can be scheduled online or through the Pura Vida app.
For a full list of Pura Vida's catering offerings, please visit: https://www.puravidamiami.com/catering-menu.