In honor of Women's History Month (March) and International Women's Day (March 8th), a global holiday and a time to honor women's contribution sand achievements, here are trailblazing women who have helped shaped the hospitality industry – each in their own way. Whether it's in the kitchen, running a restaurant, or overseeing F&B operations, these powerhouse women are leaving their mark on the ever-evolving culinary landscape.
Summer Bailey Of Boulon Brasserie
A graduate of Pastry Arts at the French Culinary Institute, Executive Pastry Chef, Summer Bailey, brings a resume adorned with all the great New York finesse that restaurateur Jeff Gigante was looking for when building the opening team for his Next Level Brands' concept Boulon, a French Brasserie that opened January 2023 in the heart of Water Street.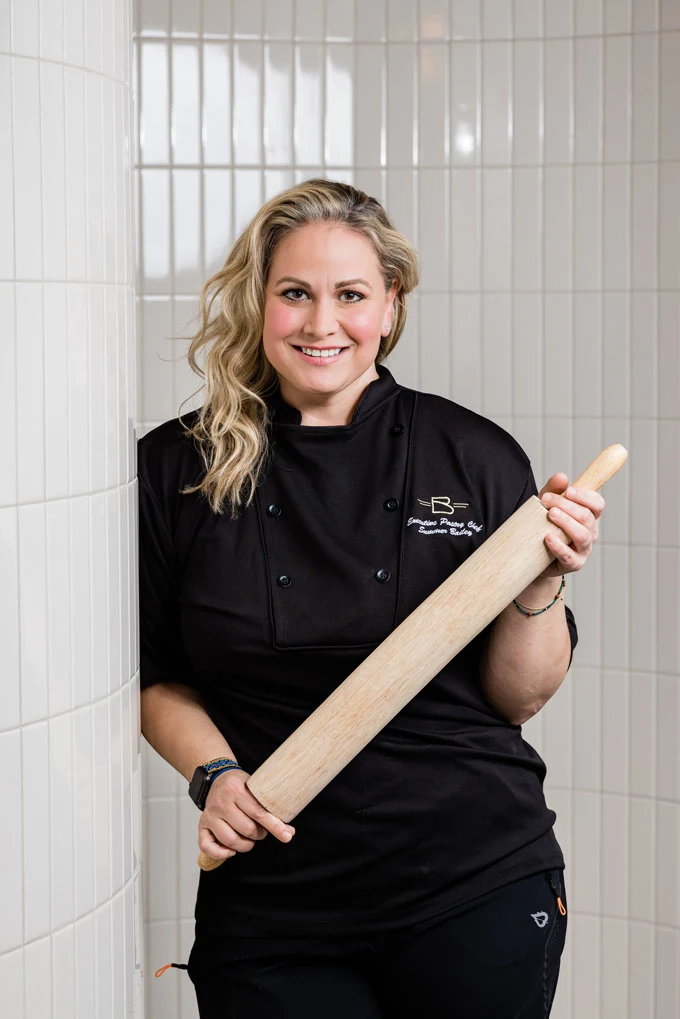 Bailey studied under Christina Tosi of Momofuku's MilkBar, a dream job at the time.
She shares Tosi's approach to dessert-making.
During her years spent under celebrity chef Andrew Carmellini at The Dutch in New York, she was recognized for those efforts, which quickly graduated her from pastry cook to pastry chef.
The promotion came with recognition in and out- of the kitchen and followed her to Tampa where she got her Florida start as Executive Pastry Chef at the iconic Bern's Steak House.
Bailey has been recognized by media outlets like Vogue, Real Simple, First We Feast, Time Out NY, and Food & Wine Magazine for her delicious desserts, and says that even the hard-working have "pinch-me moments."
Two of her career highlights include participating in Dominique Ansel's Midnight in Paris during New York City Wine & Food Festival, and preparing her play on a Louisiana staple – bananas foster souffle – for CNN's "Just Desserts."
In her role as Executive Pastry Chef, Bailey oversees Boulon Bakery and all of the Next Level Brands' dessert programs.
Heather Rivas Of Boulon Brasserie
As an industry veteran with over 15 years of experience in high volume, casual, and fine dining restaurants, Heather Rivas brings a wealth of knowledge and passion to her position as General Manager of Next Level Brands' brand-new Boulon Brasserie in Tampa, Florida.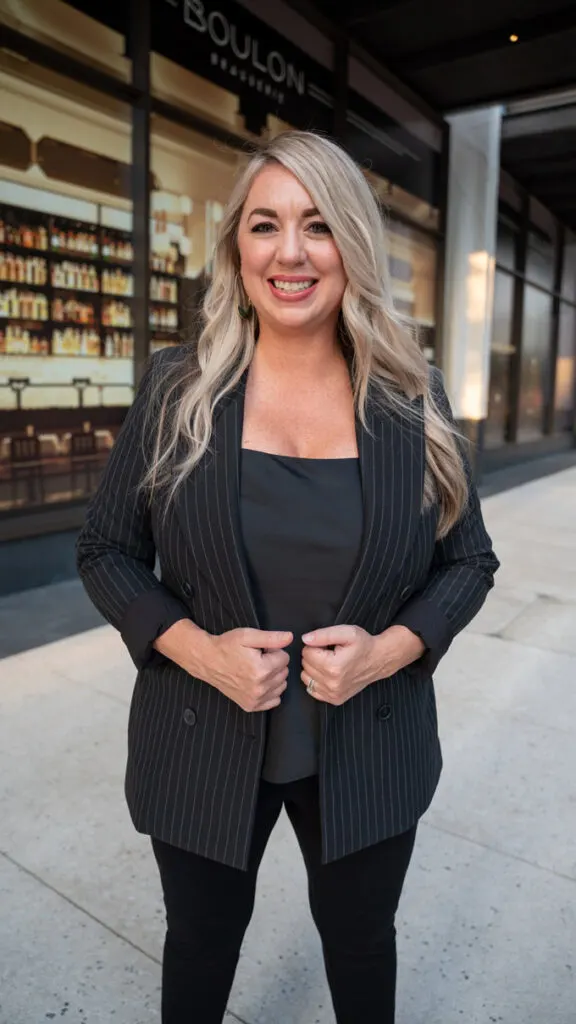 An Ohio native who studied Health & Nutrition at the University of Cincinnati, Rivas has dedicated her career to learning and understanding people, food, and the relationship between the two.
With an unquenchable appetite for knowledge of the hospitality industry, combined with her ambitious nature, Rivas honed her restaurant business acumen at some of the top destinations on the East Coast and in the Lowcountry, including New York City, Boston, Providence, and Savannah.
Over the course of her career, she has had the opportunity to work at many prestigious restaurants, most notably as General Manager for James Beard Award-winning chef, Sean Brock at his acclaimed restaurant Husk Savannah and as opening General Manager at Tiger Mama, a Boston restaurant helmed by James Beard Award-nominated chef Tiffani Faison.
Rivas also spent the early part of her career as General Manager at Mill's Tavern, the Forbes Four-Star restaurant in Providence, Rhode Island.
Her connection to food, wine, and service, along with her experience opening restaurants, has given her the opportunity to work in different markets and she now brings her talents to Tampa.
With a healthy dose of wanderlust and a keen interest in international communities, Rivas has traveled the world, which contributes to her overall appreciation for culture, food, and storytelling.
She is devoted to her craft, particularly wine, and boasts two Wine Spectator Awards of Excellence for lists she has curated.
She was also invited to the James Beard House and had the honor to pair wines for a Regional Spotlight dinner, in which she was acknowledged for her outstanding contribution.
Additionally, Rivas holds a Court of Masters Sommeliers Level 1 Certification and plans to continue her advancement within the Court.
Laura Backsman Of Forbici Modern Italian
An industry veteran with over 15 years of experience in restaurant management, Laura Backsman brings a wealth of knowledge and skills to her General Manager position at Forbici Modern Italian in Tampa, Florida.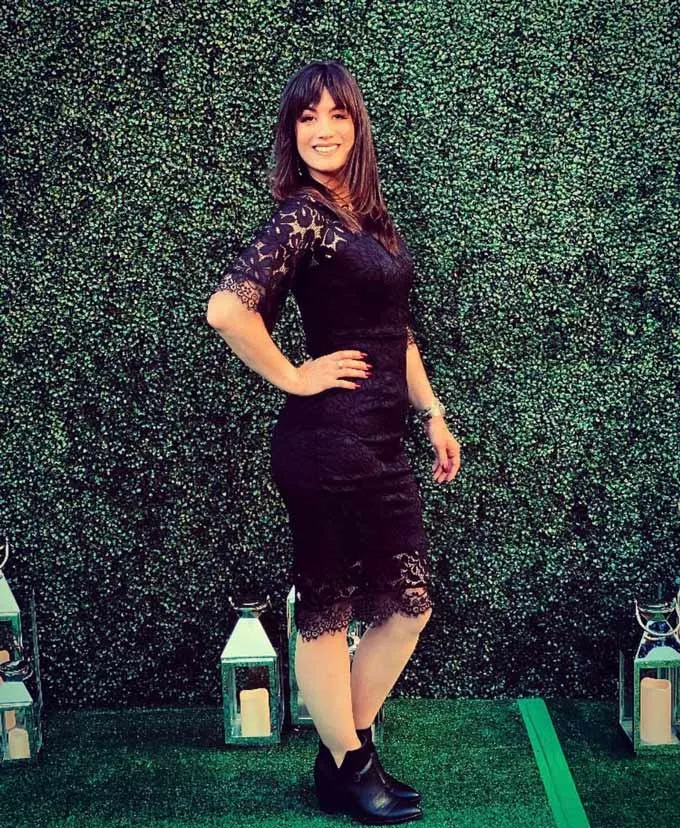 Backsman's venture into restaurant management came at just 19 years old.
While her peers were sleeping in, she was opening a bakery at 4:30 a.m.
Her commitment to creating memorable experiences for guests has been a skill set that she has honed throughout her career.
For Backsman, joy is making others happy – turning ordinary moments into memories and making regulars feel like family.
Backsman credits much of her industry know-how to Next Level Brands partner and hospitality powerhouse Jeff Gigante, who mentored her into her current position as General Manager.
Backsman adheres to famed restaurateur Cameron Mitchell's slogan, "Yes is the answer—What is the question?" and says prioritizing others' feelings is key, whether it's the guests or the teams.
When Backsman is not in the restaurant, you can find her creating unique oil paintings. If you've ever admired Forbici's amazing chalkboards, you've admired her work.
Hannah Thomas Of Bern's Steak House
A graduate of Le Cordon Bleu, Executive Pastry Chef Hannah Thomas' tenure at iconic Bern's Steak House and Harry Waugh Dessert Room, has covered some of the restaurant's most challenging times, including the pandemic when the industry was rattled.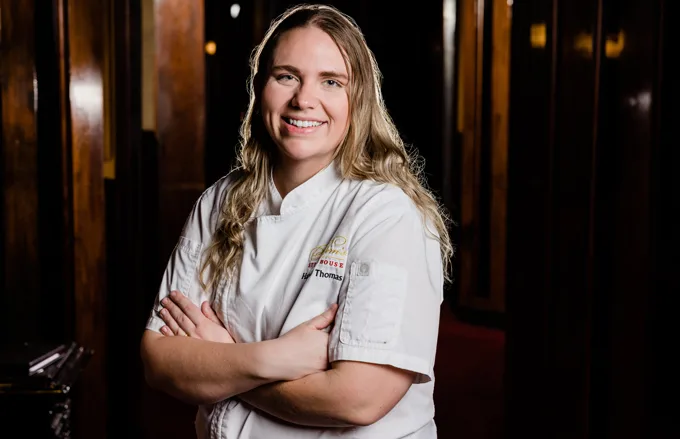 Thomas credits her earlier learning from working with Chef Pat at Streamsong Resort where she learned to make desserts that were pieces of art.
After several years with the resort, Hannah accepted the position at Bern's, where there's not only a dessert selection, there's an entire dessert room, upstairs above the dining rooms.
Visitors from around the world indulge in delectables offered at the Harry Waugh Dessert Room.