Dine like the stars with a premier chef-crafted four-course wine dinner experience showcasing indulgent dishes paired with Francis Ford Coppola's most popular varietals at Carrabba's Italian Grill.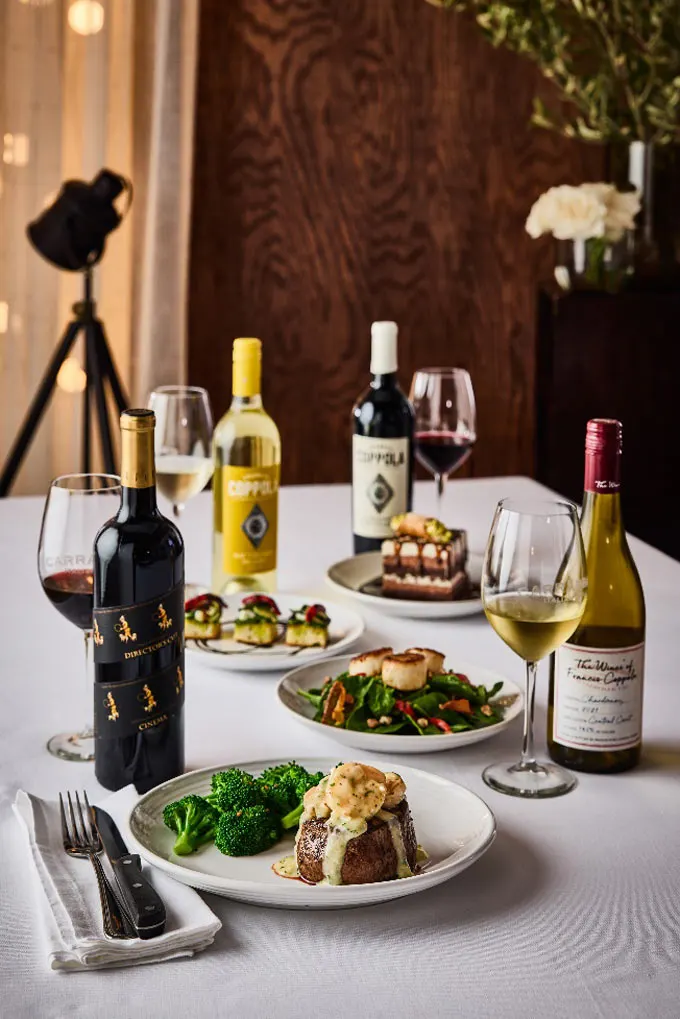 The restaurant invites guests to socialize and enjoy themselves around their tables during their May Director's Cut Wine Dinner hosted on Tuesday, May 9 at 6:30 p.m. for $65 per person.
Director's Cut Wine Dinner menu:
First Course:
Focaccia Primavera: Pesto, goat cheese, roasted zucchini, roasted red bell peppers and balsamic glaze on toasted focaccia bread.

Paired with Wines of Francis Coppola Chardonnay.
Second Course:
Spinach Salad with Seared Scallops: Seared sea scallops, spinach, roasted red peppers, crispy prosciutto, and candied pecans tossed in a light vinaigrette dressing.

Paired with Coppola Diamond Sauvignon Blanc.
Third Course:
Tuscan-Grilled Filet with Shrimp Scampi: Wood-Grilled filet topped with shrimp scampi in garlic, white wine and a lemon butter sauce served with sautéed zucchini with olive oil, garlic, crushed tomatoes and basil.

Paired with Coppola Director's Cut Cinema.
Fourth Course:
Sogno Di Cioccolata "Chocolate Dream" with Mini Cannoli: A rich fudge brownie with chocolate mousse, fresh whipped cream and chocolate sauce topped with a mini cannoli stuffed with sweet ricotta, chocolate chips and topped with pistachios and powdered sugar.

Paired with Coppola Diamond Cabernet.
For more information and to RSVP, please visit, https://www.carrabbas.com/.